Last weekend, I had the opportunity to attend the America Massage Therapy Association National Convention in Indianapolis and see someone who I hadn't seen in over 9 years. Her name is Karen Kowal, the creator of Mother Earth Pillows. These massage pillows!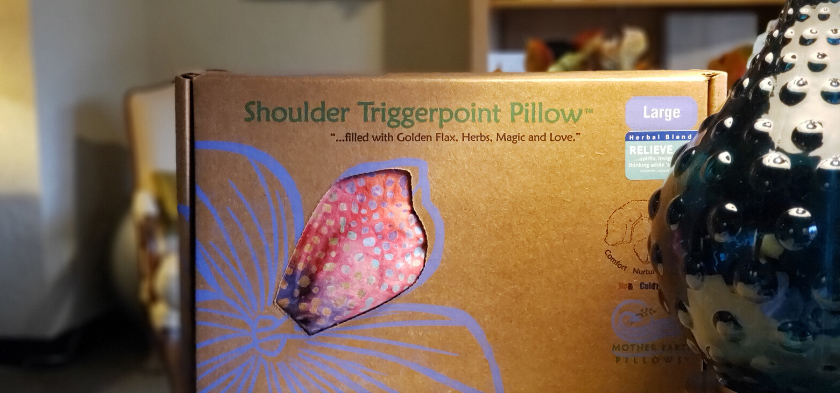 I was so excited to see Karen Kowal again that I totally did the "I am such a fan! Could we get a photo?"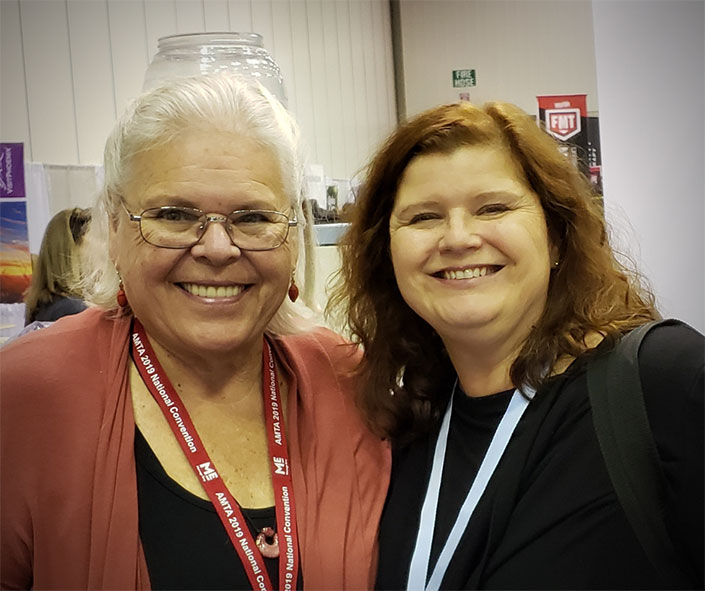 Karen and I met once 9 years ago at a local massage conference in Massachusetts. She graciously took a lot of time showing me how these amazing pillows worked and sharing her story of why while she created these pillows to help provide relief for her clients who live with chronic pain.
So when I saw Karen at the conference, I was really excited to talk with her and share with her how Mother Earth Pillows have been such an important part of All About the Massage since we opened our doors. The Mother Earth Pillows are in hot towel cabinets in each of our treatment rooms. These wonderful heated pillows are incorporated into every massage. We have Mother Earth Pillows for sale in our studio because they are really amazing for self-care between massage appointments!
When our clients ask about how I found Mother Earth Pillows – I share my story of meeting Karen. Her kindness, her passion for creating a way to give therapeutic massage to her clients who have chronic pain has always inspired me as a massage therapist.
Going to my first national convention was amazing in so many ways. The many wonderful massage therapists I met, the amazing classes I took but I think my favorite part was meeting Karen again.
Saying 'Thank You' to someone who inspires you is the best!
Thank You, Karen.
#motherearthpillows
#pillossage